Last week, TikTok announced their "New Release" feature, which will allow new releases to receive increased visibility and engagement on the platform.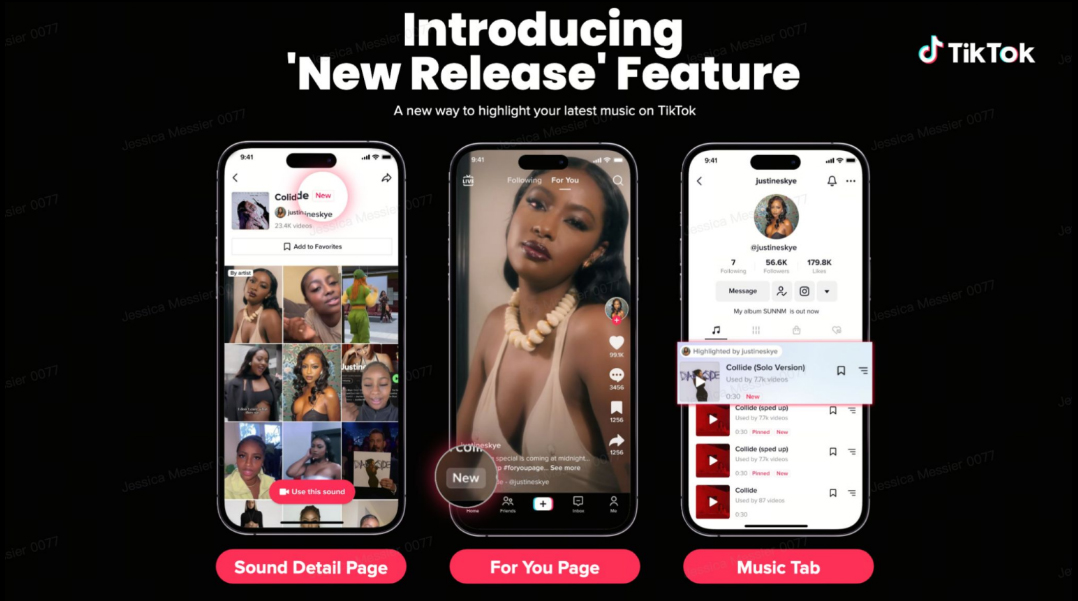 How it Works: 
Automatic Application of the "New" tag: When you release a new song on TikTok, they will automatically apply the "new" tag in the Sounds Detail Page, the For You Page, and the Music Tab. 
Highlight and Pin Your New Release: You now have the ability to highlight and pin your release within your Music Tab on your profile, creating maximum visibility for your fanbase.