Promotion, Mastering, Design, Partnerships.
At Cygnus Music we offer a range of promotional services and partners to help maximise the exposure of your label, brand, company and artist repertoire .
Our client content is regularly featured across platforms like Spotify, Apple, Beatport, YouTube, Yandex and more,  with playlists, banners, features,  advertising inventories and long form promotional campaigns. We also run bespoke in-house features such as Spotify DJ Mixes, pre-release social media customisation and more. We provide help and resources to put your music in the best position for editorial coverage.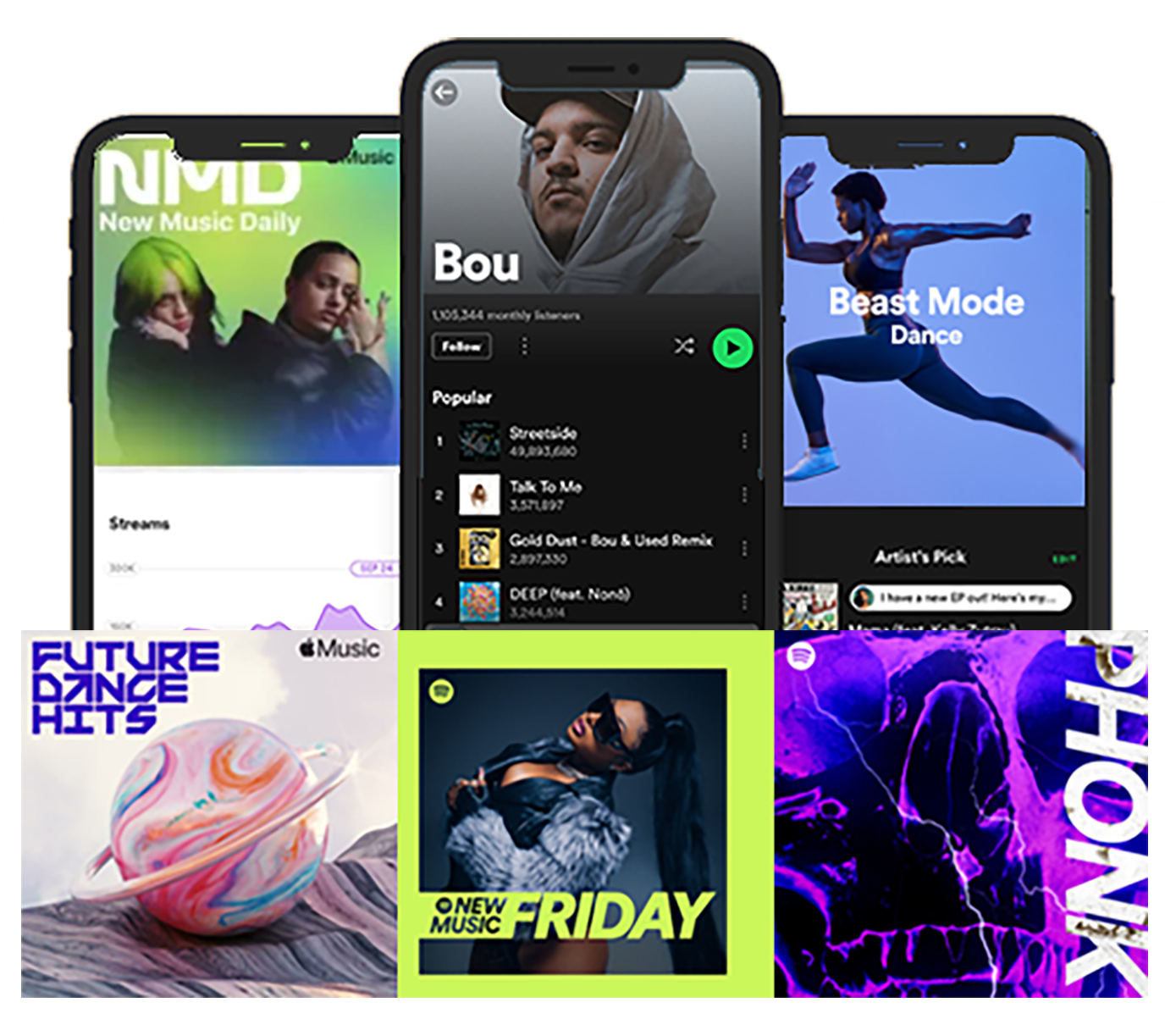 SPECIAL MARKETING
OPPORTUNITIES
We work closely with stores, streaming platforms and social media networks (DSP's) to deliver high quality music, metadata, media assets, marketing and promotional updates. As we are very selective with who we work with and have a strict quality control approach, DSP's lean into Cygnus Music's delivery feed as a specialist Dance music distributor and supplier.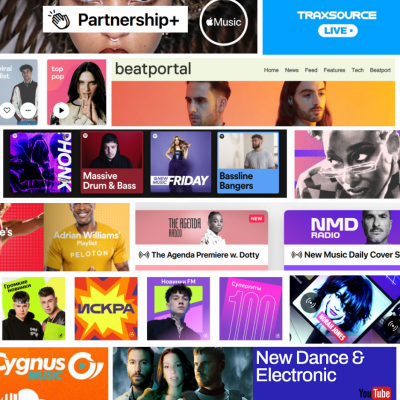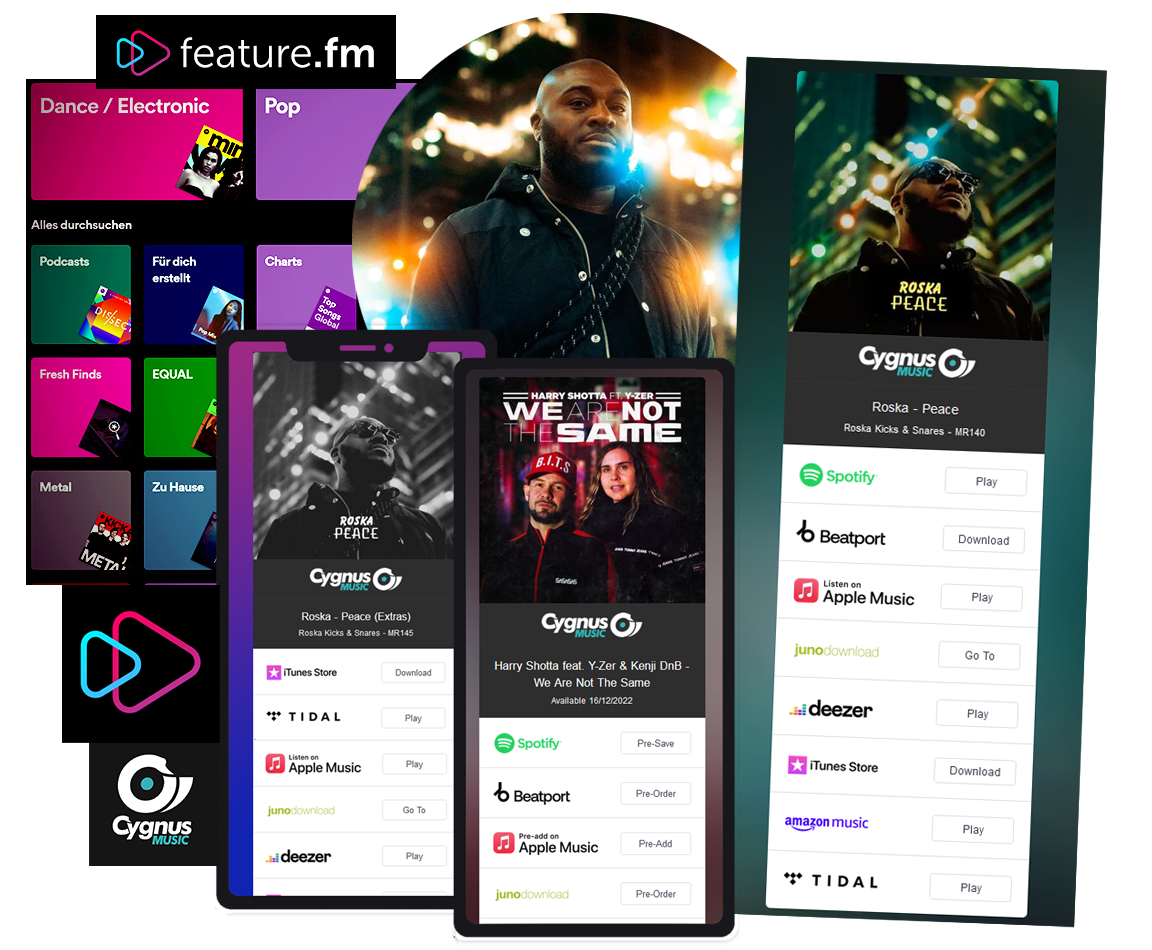 We're in partnership with FeatureFM and provide Free pre-save, pre-orders and smartlinks to all customers. Pre-Order & Pre-Save on Spotify, Tidal, Deezer, Amazon, Yandex, JunoDownload, Beatport & Apple Music, YouTube & more + automatic updates on release day.
Auto follow artists and pre-save to playlists. Smartlinks are automatically generated and mailed out to all clients 9 days pre-release, and are also accessible on your label catalogue next to your release. New insights module due in 2023.

Our team have been in the music industry for over 3 decades and have a wealth of experience and knowledge that we love to share with our clients. We're always at hand to discuss release schedules, advise on campaigns, and to recommend new and emerging industry trends and techniques.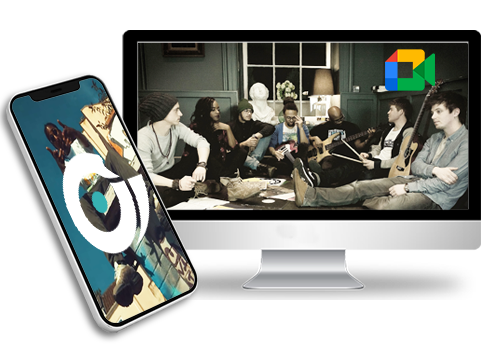 An online service for musicians to create, release and distribute their music on vinyl records directly to fans and retail stores.  Simulate and fulfill orders prior to pressing at zero cost or risk.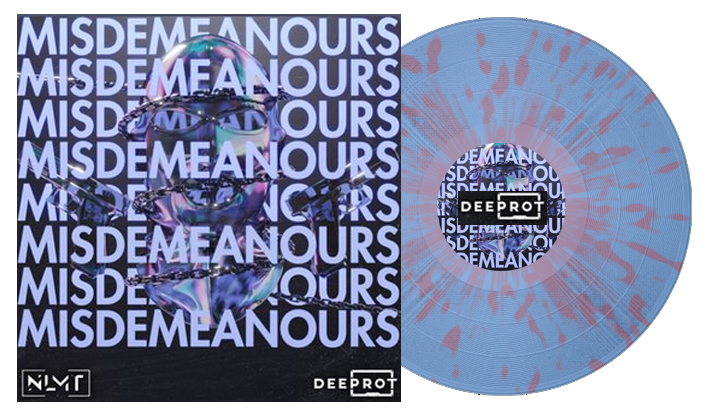 Receive exclusive lifelong discounts on promo mailout services from our partner Inflyte. The only promo platform integrated with Pioneer DJs Rekordbox, Inflyte also provides integrations with Dropbox, Google Maps, Twitter and Amazon Alexa. Inflyte's iOS mobile app also offers offline sync and cloud storage as standard.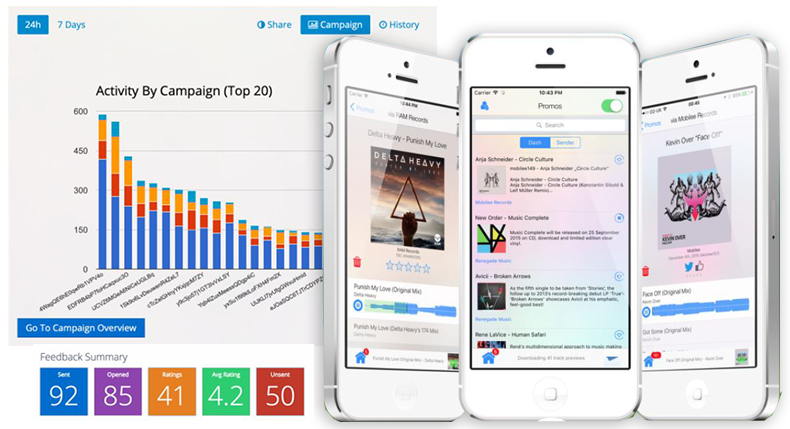 Access our Rotor Videos deal where you can create music videos in minutes, whether using your own footage or footage provided by them, including a host of edits and fx that can be applied. Also create: Spotify Canvas, Promo and Lyric Videos & Visualizer Videos.


LabelRadar streamlines the demo submission process across the music industry, helping artists get heard while also allowing labels to review new submissions in an efficient and addictive way. As a Cygnus Music client you can unlock PRO features on such as Remix competitions, Spotify playlist growth, social media fan gating as part of our exclusive vetted partner program.

*This is an applied for service.

Access our in-house resources stacked with best practice advice, industry techniques to maximise your sales, learn how to engage and interact with stores, read exclusive articles and access deep insights into the inner workings of Spotify.  You'll also find key announcements, deals, partnerships and exclusive offers only available to Cygnus Music clients. Our in-house resources is read and used by some of the biggest artists and labels in the world, and has helped them to maximise the reach of their music!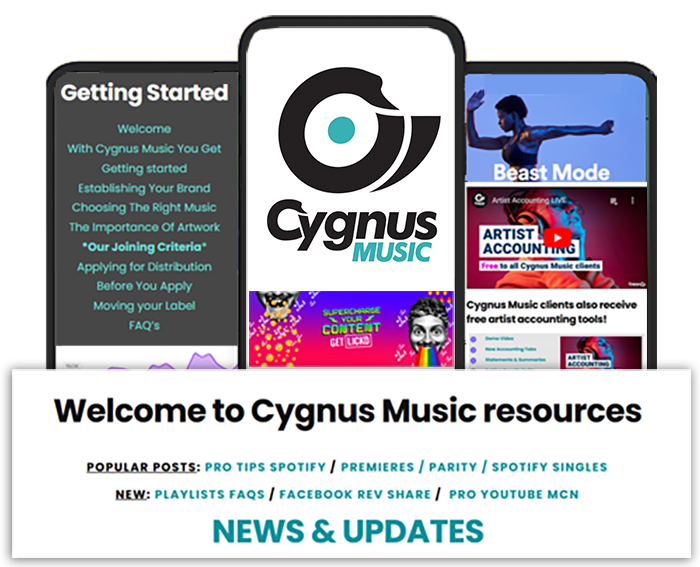 Looking to commision a proffesional  marketing campaign? Perhaps you need help with playlists pitching, radio plugging, social media networking, influencers, tastemaker DJ mail out, TV sync placement, artist management or label PR? We can offer a list of trusted companies that our clients love to use.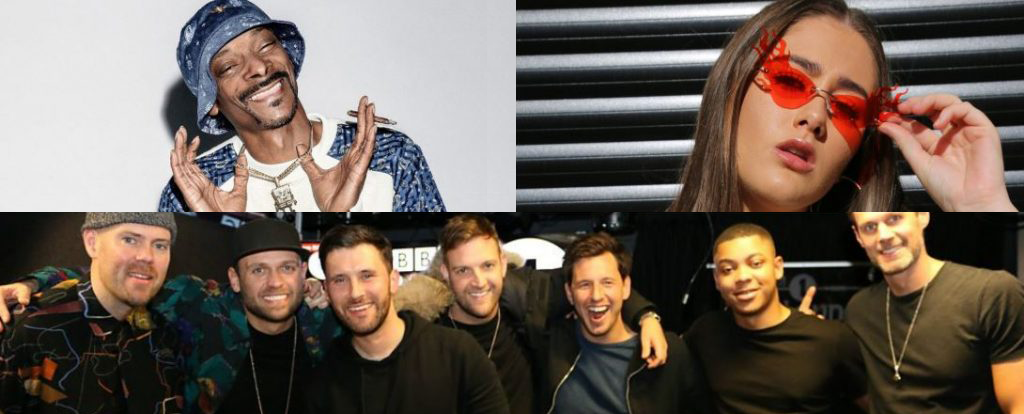 Order press kits, biographies, Spotify bios, website content, press releases, social media content and more from highly skilled copywriters who write for UKF and GRM daily.


Order a range of graphic design services from 7 designers . Services include; Pro Digital & Vinyl sleeves, Social media add ons, Logo design, video and viral content design, bespoke photography, motion graphics, promotional videos, event posters, flyers, business cards, presentations, social media templates, brand presentations/branding, NFT design and 3D modelling.