Our customer support team stands out for its rapid response times and effective problem-solving, supported by highly skilled staff members who are both quick and knowledgeable. We prioritise swift action without sacrificing quality, ensuring that every issue is addressed with care and resolved promptly. Our team is not just trained to tackle technical problems—they're also equipped to offer insightful advice and help that elevate the customer experience.
Our commitment to delivering fast, reliable, and enlightening support has not only resolved immediate concerns but also built lasting trust with our clients. We believe our dedication to high-level service is why our customers continue to choose us.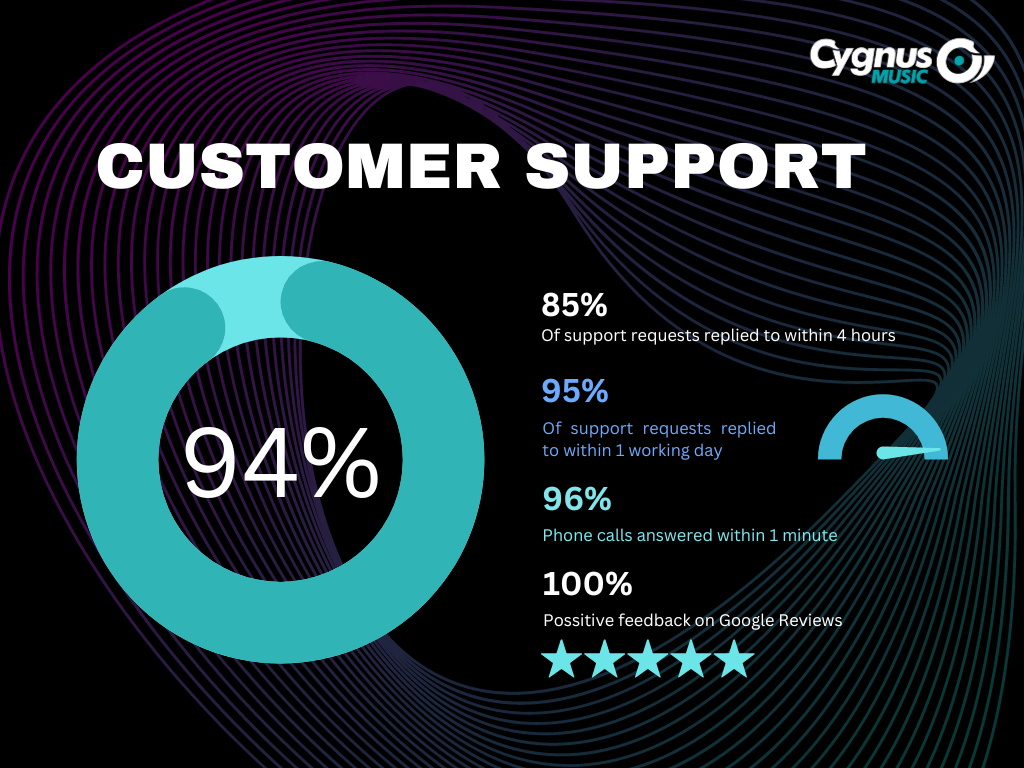 Worldwide Music Distribution: Your Passport to Global Fame
With our cutting-edge worldwide music distribution services, artists can propel their music into the global arena. Our platform streamlines the distribution process, placing tracks on all major streaming services like Spotify, TikTok, Beatport, Apple Music, and Amazon Music. 
Monetisation and Analytics at Your Fingertips
Beyond distribution, we focus on monetisation, making sure artists earn royalties internationally. Our detailed analytics empower musicians with insights into global reach and revenue. Partner with us to amplify your music career, manage rights, and receive unparalleled support.