TIDAL Artist Home is Tidal's new artist dashboard. At launch, it focuses on letting artists and their teams directly manage what fans see when they visit their artist profile on TIDAL.
We're going to illustrate the product experience for artists and team members using the platform.
Share your story with the world.
Show up for your fans the way you want to on TIDAL. With TIDAL Artist Home, you can claim your artist profile and customize key details like your profile image, bio, and social links. Invite your team to help you, including the ability to flag any inaccurate content.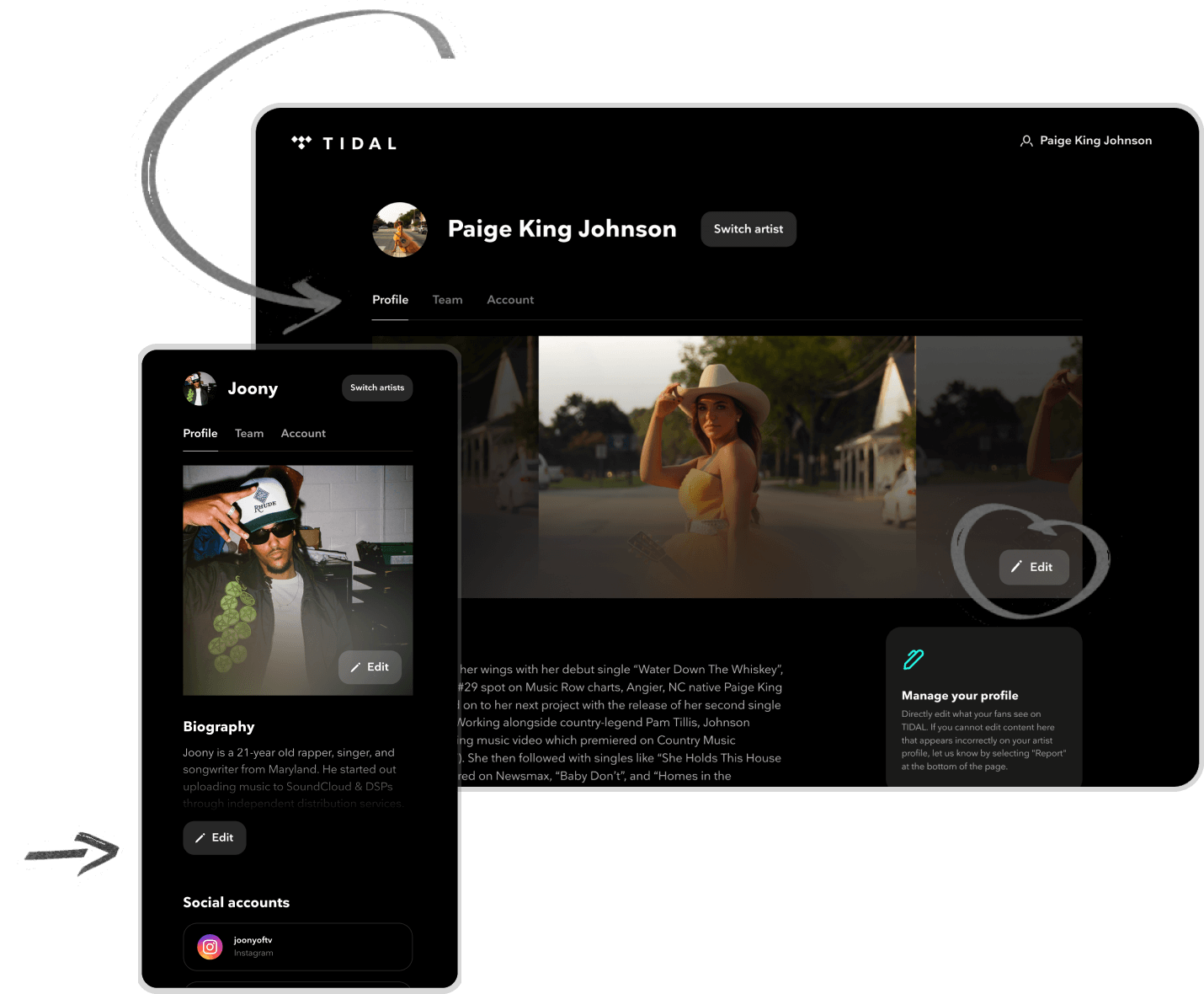 Tools for today. A toolkit for tomorrow.
Created in collaboration with artists, TIDAL Artist Home is where you can find products and resources to help you focus on the music and grow your career. From serving you fan insights on TIDAL to connecting you with other like-minded artists, we're building new products to meet your needs. Claim your profile for access to upcoming products.