Mollie Collins is a British Dance Music DJ, producer, and radio presenter. She gained recognition in the drum and bass scene for her energetic DJ sets, mixing skills, and her contributions to the genre. Mollie Collins is known for her dynamic and high-energy performances, often blending various sub-genres of drum and bass to create a unique and engaging experience for her audience. Mollie is also a highly versatile and powerful producer and owns Right Good Records.
Leah Guest
is a singer/songwriter who has an undeniable talent for creating catchy melodies that you'll find hard to get out your head. Her voice captivates audiences from the very first note and effortlessly brings a mix of raspy tones and power. 
Leah's recent successes have been on dance track collaborations, and has reunited with Mollie Collins to deliver a summer anthem. Need Ya (I Don't Wanna). They snapped up Radio One's Dance Anthems HOTTEST TRACK, and this sets up the release for a mass of support and DSP features!
OUT NOW: https://cygnusmusic.link/gxjm0yb
Apple Music 4 playlist features

SoundCloud Playlist Takeover

Spotify Editorial Feature

Spotify Editorial Feature

Spotify Editorial Feature

Amazon Editorial Features

Radio One 'Hottest Track'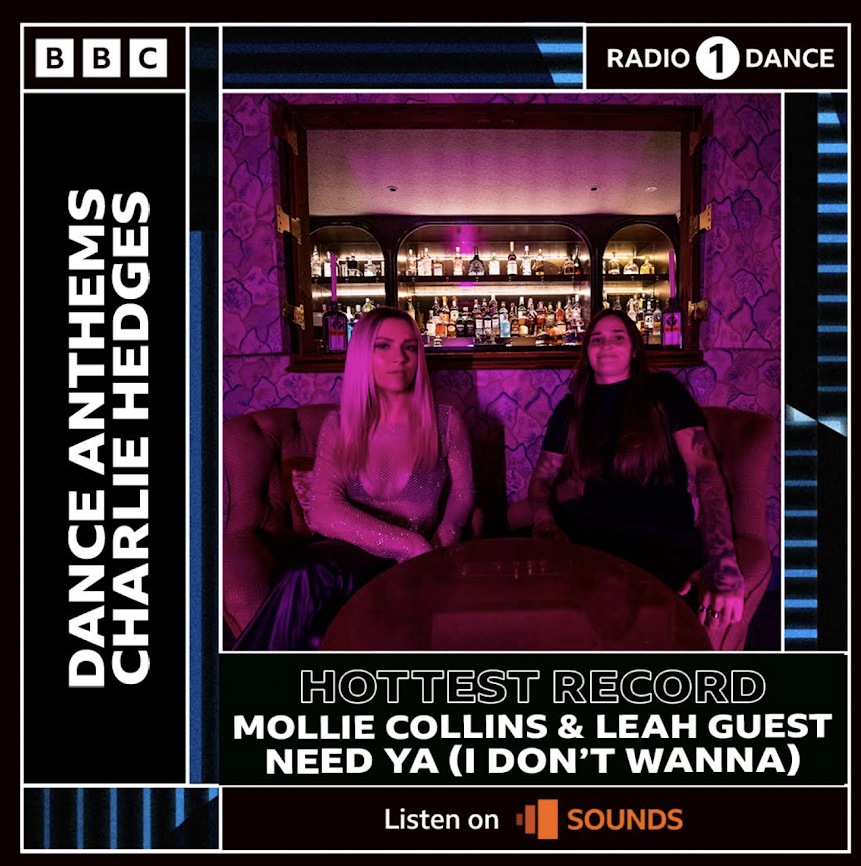 Plus key campaign highlights;
BBC Radio 1 Hottest Record with Charlie Hedges on Dance Anthems
Capital Dance Fresh Friday feature 
Capital dance playlist add 
Kiss Dance playlist add  
SKY SPORTS – Norwich v Millwall TV PLAY 
George FM – New Zealand – George FM Drive First play