In the realm of music discovery, the platforms available for artists can almost seem endless. From gaining placement within huge Spotify playlists to landing features within big publications, almost anything can "break" an artist in 2023. However, no strategy has been seen to possess the level of artist-to-fan engagement that TikTok conjure up.
In a nutshell, TikTok (and Instagram Reels) offer a much faster algorithm than platforms such as YouTube through the use of the "For You" and "Explore" page. Therefore, TikTok have incredibly high video discoverability features (for creators of all sizes) that an artist can take advantage of. The drawback of the huge discoverability features on TikTok is the attention span of a TikTok audience, which has been found to be 11 to 17 seconds per video.
Just like a DSP, TikTok has deals in place with music distributors. Artists then receive royalties from their music being used on the platform. Royalty rates vary on TikTok and can change on the grounds of the length of the TikTok video and the deal in place with the distributor. Please bear in mind that any music uploaded directly to TikTok will not gather any royalties. If you want to gather royalties on TikTok you need to distribute through a distributor like Cygnus Music.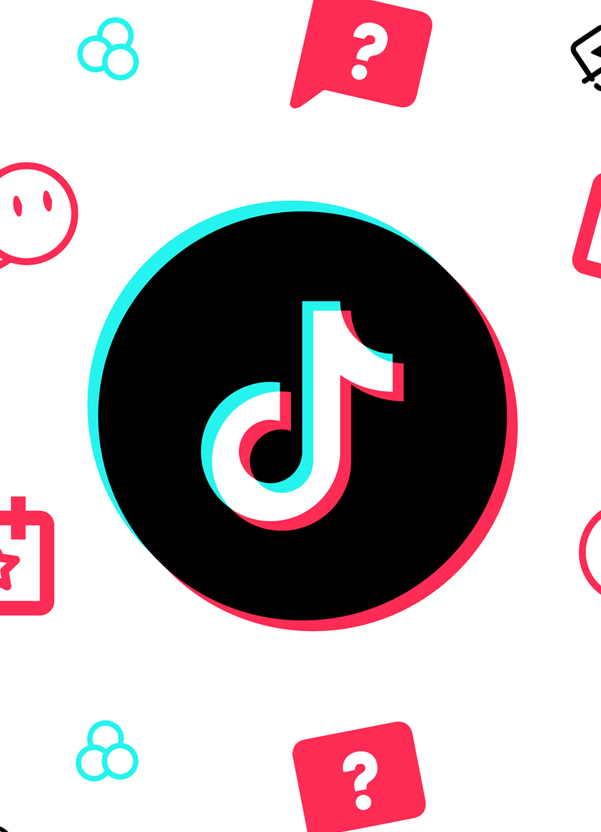 Conclusion: Remember, TikTok is a platform that encourages creativity and authenticity. Stay true to your brand voice, engage with the TikTok community, and have fun while creating your videos (as that is engaging for your audience). Continuously learn from the content that performs well and adapt your approach to create the most effective TikTok videos for your audience.
Encourage engagement
The easiest thing to do on TikTok is to encourage engagement. The more engaging the visual is, the more that an audience will want to reciprocate this (User Generated Content). If other videos are created using your sound, then the algorithm will soon pick this up and place you across more For You Pages.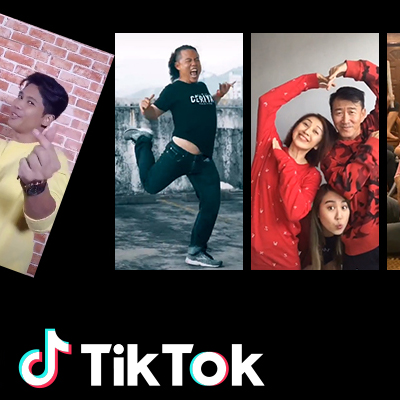 Push and use UGC
User-generated content refers to TikToks that have been created by existing creators that feature your brand (in this case your music). UGC acts as your bread and butter on TikTok. If you want to be successful on the platform, then engagement should be measured in this way. TikTok thrives on UGC so the more an artist triggers this response, the further they'll get pushed out. 
Faster versions of tracks
If you're just posting your song to TikTok with an engaging video alongside, then it might be worth changing the track's BPM (30-50% higher). Due to TikTok's audience having a relatively short attention span, faster versions of music are becoming increasingly popular. The hashtag #spedupsounds has amassed 14.8 billion views and has helped break artists such as Steve Lacy and Thundercats. Faster versions of tracks
TIP: Release both versions of the track to DSPs. Sections of Spotify's audience (for example) clearly also favour BPM changes, with the playlist "sped up songs" gathering over 1.5 million likes.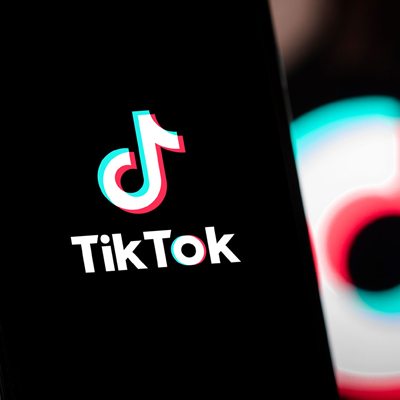 To finalise
Ultimately what TikTok offers to its most successful artists is a sure-proof A&R process. The likes of PinkPantheress have utilised this. She uploads tracks to TikTok to see what her audience favours, then releases this. Rather than debating the success of a potential single amongst a management team; or a label and artist clashing over a new release, you can look to your fanbase to see what they want to hear.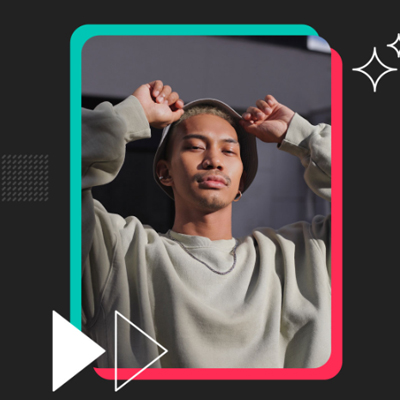 Influencer marketing campaigns
The use of influencer marketing campaigns is one of the most effective ways to break on TikTok. The #MusicAd hashtag is valued on TikTok and has broken many different artists. See more tips here. 
TIP: Once again make sure that both brands are aligned and both objectives are the same. 
Versatility/showcasing talent
If you're a musician, don't be afraid to showcase the labour of your work. Show your audience how you create music and how passionate you are.
TIP: It's important to showcase your versatility as an artist. If you're a producer or an artist, for example, make a beat or a track out of recorded sounds from your bedroom. Anything with a slight edge will pick up an audience and pull them in.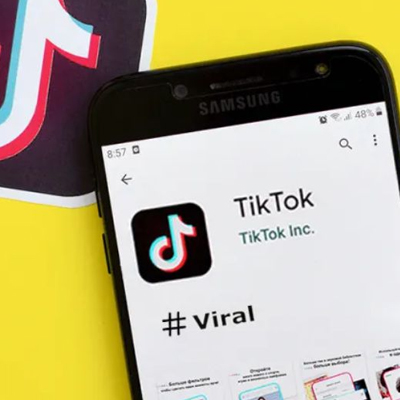 Posting
Post regularly. Post 1-4 times a day, and use TikTok's analytics to see the frequency that will achieve the most engagement for you. 
Post at most engaged times. Again, this is different for different artists and labels, so use TikTok's analytics to see posting times that work best for you. However, it's been well noted that certain times are better for posting:
Monday: 6am, 10am, 10pm  Tuesday: 2am, 4am, 9pm Wednesday: 7am, 8am, 11pm Thursday: 9am, 12pm, 7pm Friday: 5am, 1pm, 3pm Saturday: 11am, 7pm, 8pm Sunday: 7am, 8am, 4pm
TikTok ads
TikTok ads can boost engagement massively and is a highly valued platform. However, it's important to consider: objectives of the campaign, target audience, content and effective targeting. 
TIP: Find your audience demographics first, then place the focus of your campaign on that audience.  
Use storytelling
Similar to pitching to Spotify playlists, use storytelling within your content to really pull a viewer in and create an emotional attachment (just as you would do to a playlist curator.) Having a narrative in a video can increase engagement and create a fandom which will come back, see more here. 
The New Release Feature
This feature allows an artist to pin their new music to the top of their profile. Find out more here.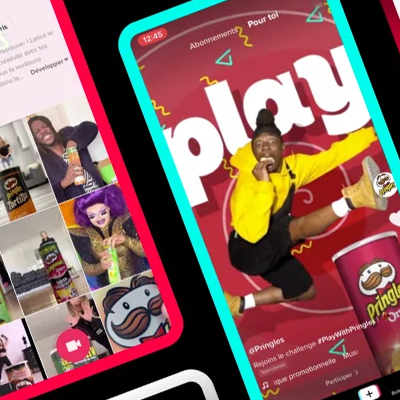 Create Covers
Covers can make and break artists also. By uploading a cover and using the right hashtags (later expanded on), you have a good chance of placing yourself within a fandom.
TIP: Make sure the cover is right for you, and the audience that you're trying to reach is right for you. Whilst opening yourself up to new audiences is important, when trying to establish yourself on the platform, finding an original and fully engaged fanbase is crucial.
Create Duets
If an artist you know has huge engagement, dueting on TikTok could push lots of engagement onto your page.
TIP: For example, if you're a producer, bring in a relatively popular vocalist on a duet with you. Link Duets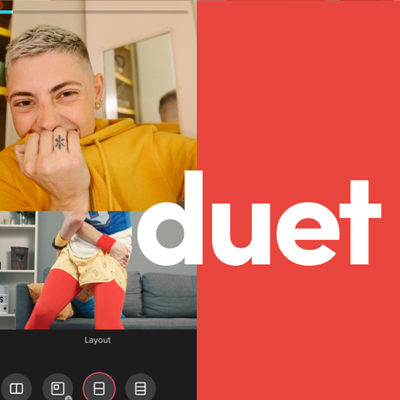 Use Hashtags
As with any social media, hashtags are important. By using them, new fans can be introduced into your music.
TIP: The most popular hashtags for dance music on TikTok can be found here.
Stay up to date with trends and hashtags. As with any sector on TikTok there's always trends to stay on top of.
TIP: The easiest way to keep on top of this is by using TikTok's analytics page.

The use of Instagram Reels can also help break an artist, and these tend to follow similar guidelines to those that we've just outlined. Creating clear, concise content that is engaging will be sure to create an impact on the app, so using these TikTok methods can help increase engagement across both platforms. 
Despite this however, Instagram Reels do not have the same music discovery features as TikTok. TikTok welcomes new music discovery and the use of "sounds" and user-generated content (almost as a share), whereas Instagram still haven't fully caught up with the copyright issues surrounding the repost of "sound" and sometimes require users to gain permission to use music for specific musical content depending on circumstance (see more here.) 
Instagram Reels can be used to further push and engage your Instagram followers with new content, but shouldn't be measured for music discovery in the same way that TikTok is. Find out more via the button below.