Pitching to Spotify
Essential for every release you do!
Summary
Make sure both the label and artists are using Spotify for Artists as often as possible.
Use the advice below to best position yourself and your releases for Spotify playlist support.
Ensure every release has a track submitted to Spotify via Spotify for Artists.
Use Spotifys extensive resources to maximise your presence on their platform.
Most of the weighting for playlist placement sits with the artists pitch, and the organic consumption and engagement of that artist in the Spotify ecosystem. 

It is essential that you pitch your releases to Spotifys editorial team, this is done by visiting Spotify for Artists > Music > Upcoming.
Here you can choose 1 track from a release and submit it to Spotify in a bid to catch the eye of a Spotify playlist curator, and attain a highly coveted placement on an official Spotify playlist. We have put together an essential guide on how to improve your chances and make sure that you and every artist on the label is in the best position in the eyes of Spotify.

As a starting point, make sure that your artists have all of the basics covered. Make sure that their artist profile has an up-to-date bio, images, Artist Pick, links to their website and socials. Make sure that they are encouraging fans to follow them on Spotify, so that when they release new music, it goes into as many Release Radar playlists as possible.
Make sure that they're driving fans to stream, save and share their music and really engage with it on Spotify; strong organic consumption and engagement can send positive signals to both Spotify's algorithms and editors and increase your likelihood of being considered for editorial support. These may sound like small things, but they are important, and can make a big difference! 
In terms of best practices, how to maximise the potential for your artists and so on, check out all of the extensive resources available via the Spotify For Artists website. They contain a huge amount of information including best practices on pitching, how playlists work, how algorithmic playlists work, what editors are looking for, how to grow your audience on Spotify, and much, much more. For example, Spotify's FAQ, Promotion guide and video series.
Spotify's Behind The Playlists piece where editors explain what they're looking for may be particularly helpful. These resources are constantly being updated with new content and information, so bookmark them and refer back to them regularly. 
All pitching for Spotify Official Playlists is done via Spotify for artists, pitched content will also appear in the 'Release Radar' playlists of the artists followers. We recommend that labels and artists are fulfilling the essentials below.
1. ARTIST VERIFICATION: Each artist should claim and verify their Spotify account. From here they can share and promote their music, all in one place, and find out how listeners discover and interact with their music. Claim Spotify Account.
2. DOWNLOADED THE APP: Spotify for Artists can be used via a web browser and also via their app on Google Play and Apple.
4. PROFILE PIC: It's important that the artist has a clear and upto date profile picture.
5. UPTO DATE BIO: Making sure your bio is up to date and well written will help new listeners (and existing fans) find out a little bit more about you beyond your music. Update your Bio.
6. USE THE ARTISTS PICK FEATURE A LOT: Artist Pick is the perfect way to highlight what's important to you right now—be it your latest release, playlist, show announcement, or Artist Fundraising Pick. Artist Pick.
7. UNDERSTAND HOW PLAYLISTS ARE USED: There are literally millions of playlists on Spotify. Whether generated by algorithms, a team of Spotify experts, or Spotify listeners all around the globe, they can be a great way to get your music in front of millions of potential fans. Learn how to get your music featured on them.
8. CREATE AND UPDATE PLAYLISTS: We recommend having several playlists which are updated and promoted to your fan base regularly. Why not add a release from a similar artist, and tag them on the socials to gain extra followers. Learn how to make, add covers and update playlists here. + An extra resource here.
9. FREQUENTLY VISIT Spotify for Artists NEWS: It contains a huge amount of information including best practices on pitching, how playlists work, how algorithmic playlists work, what editors are looking for, how to grow your audience on Spotify, and much, much more. Visit NEWS on Spotify.
10. FREQUENTLY VISIT Spotify Best Advice Series: Navigating the music business with your sanity, integrity, and creativity intact can be tricky. Here are the biggest artists in the business with some words of wisdom. Visit Spotifys Best Advice.
11. READ BEHINDS THE PLAYLISTS:

This piece is part of Spotifys ongoing mission to create a greater sense of understanding around playlisting.

Behind The Playlists.
12. PUSH MUSIC TO RELEASE RADAR:

Songs from your new release are included in your followers' Release Radar playlists. We must deliver your release to us at least 7 days in advance for your track to make it on Release Radar during the first week of release.

Release Radar.
13. PITCH TO SPOTIFY:

Covered in detail further down.
Is actively promoting their Spotify profile to their fan base.
Has a high amount of Spotify followers.
Is seeing significant growth in followers each month.
Has a regular release schedule.

Has content already featured in well performing playlists.
Has a large and engaged fanbase outside of Spotify.
Makes and updates playlists to keep fans engaged with their page.
Monitors their content on Spotify for Artists and analyse any trends.
Makes use of Spotify promo cards. 
Has a high monthly play count.
Is seeing significant growth in plays each month.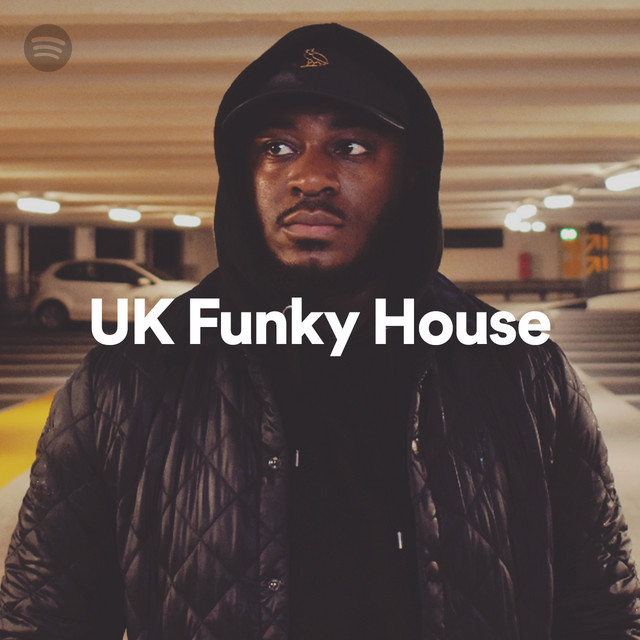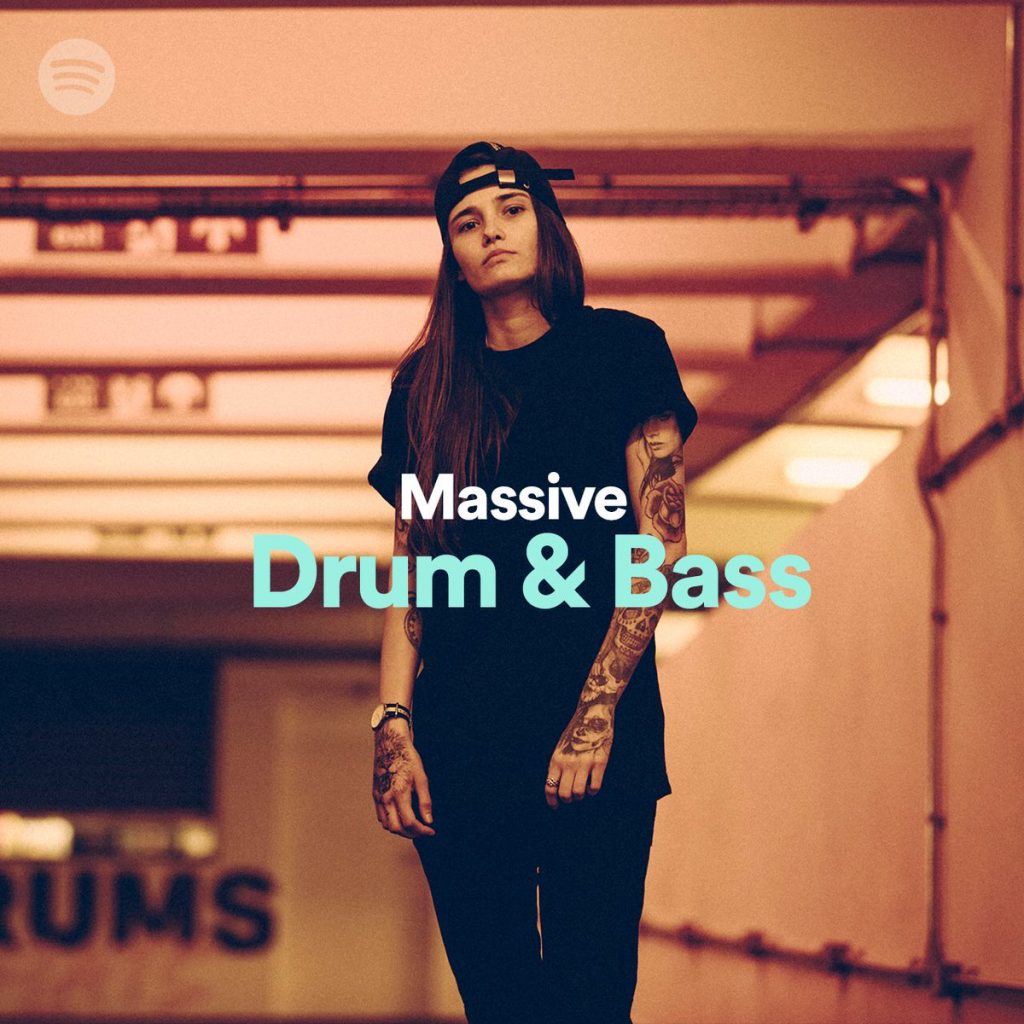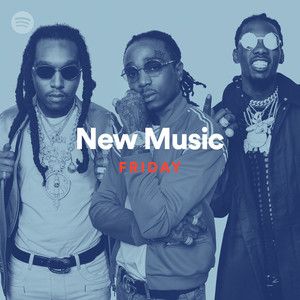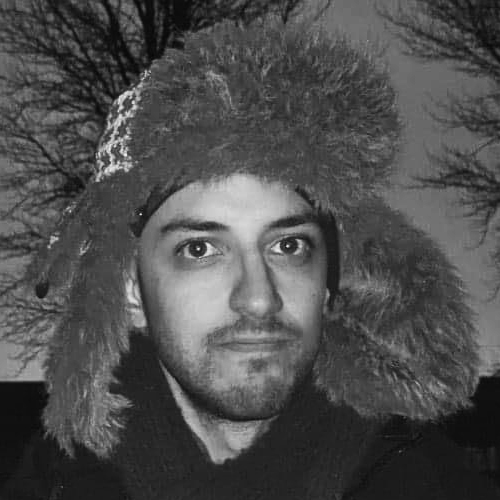 Lee's Pro Tip
"Spotify is a great way to really boost an artist's audience, the system really favor's singles best. A great way to really feed the algorithms is to release singles on a regular basis, but if you can get a high profile collaboration together or another well know artist (or 2, maximum of 3), and have all of the artists submit in good time via Spotify for artist's (minimum of 7 days before release) this can have a massive impact behind the scenes, and great short term boosts in terms of plays.  Doing this often over the course of 1 -2 years, can lead to being featured more in playlists. It's a marathon, not a sprint."
Lee Knickenberg: Cygnus Music Content Manager
1. CLAIM LABEL/MANAGER ACCOUNT: After your 3rd release you can claim your label account on Spotify and this gives you full access to Spotify for Artists as a label. From here you can access all the detailed anayltics for each of your releases and pitch to Spotify for editorial support. Claim Spotify Account.
2. CREATE AND UPDATE PLAYLISTS: It is essential to keep your fan base engaged and coming back and you can do this by creating label playlists. You can have as many playlists as you like and we recommend you updating them every week with new music. Learn how to make, add covers and update playlists here. + An extra resource here.
3. PITCH TO USER CREATED PLAYLISTS: It is essential to network and build your own list of user created playlists. Or sub the work out to some one who can, but if you do make sure they are not boosting releases with artificial streams as content can be pulled.

4. DISTRIBUTE WITH 3 WEEKS LEAD: It takes around 2-3 days for content to be delivered to and then ingested by Spotify. Once available on Spotify for Artists in the forthcoming section you can start pitching for editorial features. The ideal time to do this is around the 2 week mark ahead of release.

5. DRIVE SPOTIFY PRE-SAVES:

Spotify pre-saves are essentially the digital streaming equivalent of pre-ordering an album. If a user pre-saves a song or album on Spotify it will automatically appear on their Songs or Albums list as soon as it's released.

We send out Spotify Pre-Saves 1 week before your release date and that's a perfect time to hammer it out to fans.

6. COMPLETE THE CYGNUS SPOTIFY SUBMISSION FORM:

We can provide Spotify with

an update on any significant marketing or promo updates prior to release (that we think will impact on the record's performance on Spotify), and to update Spotify on the same post-release, since it's not currently possible to share those types of updates with us via Spotify For Artists. SPOTIFY Editorial: Significant Press Updates.

10. PITCH TO SPOTIFY:

Covered in detail further down.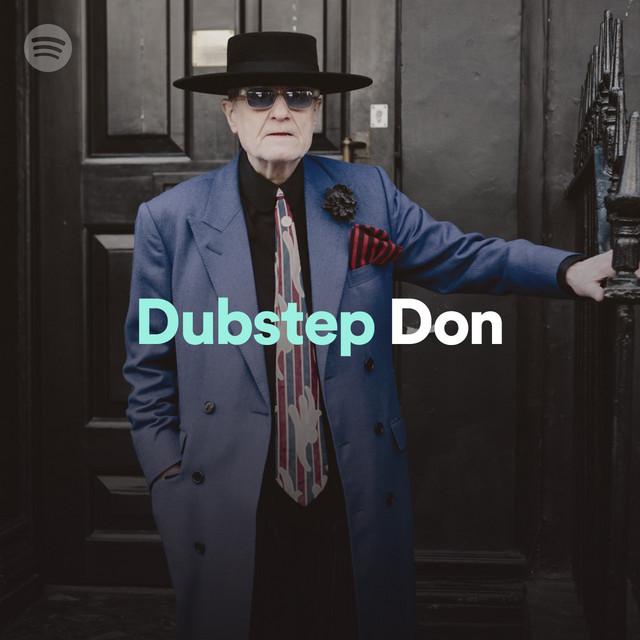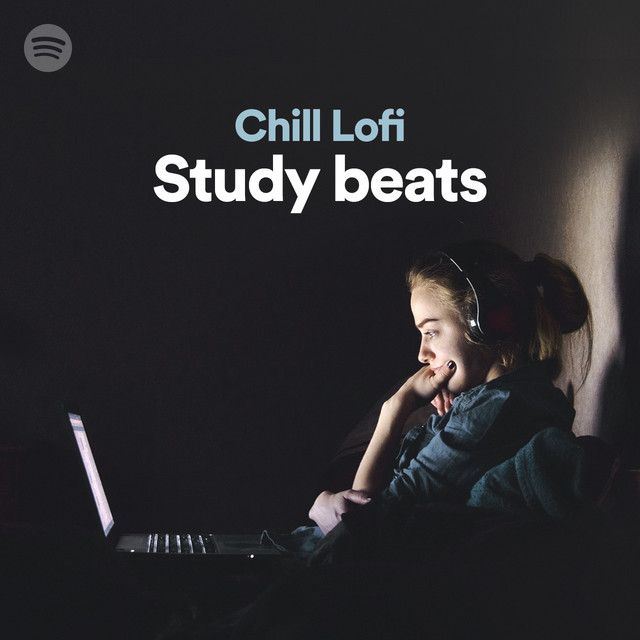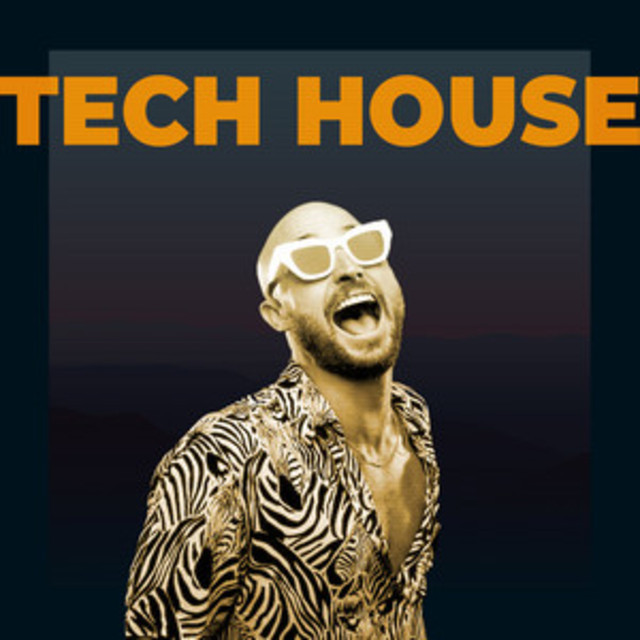 Is carrying out comprehensive marketing campaigns

.

Has secured high profile interviews, new spieces, reviews and features.

H

as secured premiers on release day which link to Spotify.

Is fan-gating to releases, playlists and artists on Spotify.

Has secured high profile DJ and Radio support.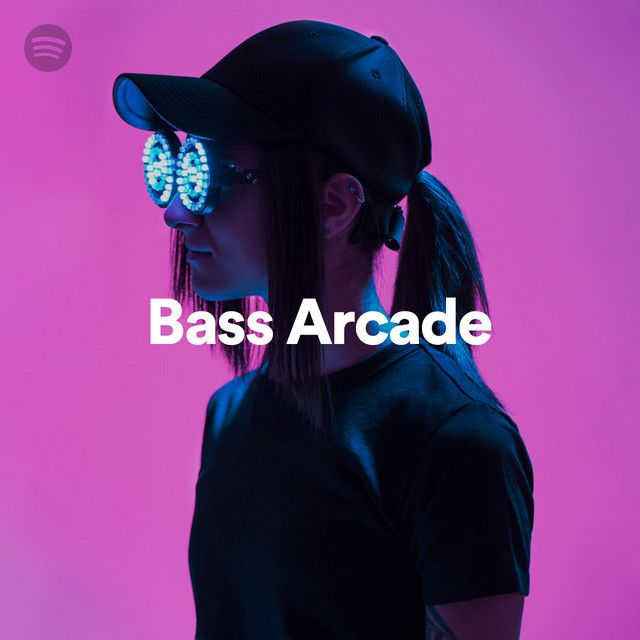 Has content already featured in well performing playlists.
Has a large and engaged fanbase outside of Spotify.
Monitors their content on Spotify for Artists and analyse any trends.
Makes use of Spotify promo cards. 
Makes use of Spotify shows. 
For Cygnus Music clients only / Use this form to update us if you have any significant updates to your submission. We can email the team at Spotify.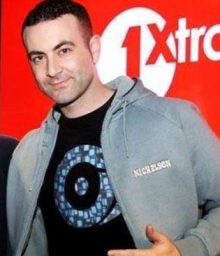 Dan's Pro Tip
"Spotify editorial can also be achieved many weeks after a release has come out, so if you're not picked up straight away keep promoting hard. A notable trend on Spotify is Organic reach >> initiates Algorithmic traction >> sparks Editorial placement. So, your first and foremost priority should be to get as much organic engagement as possible using the advice in this article."
Dan Robertson: Cygnus Music Director
Pitching to Spotifys editorial team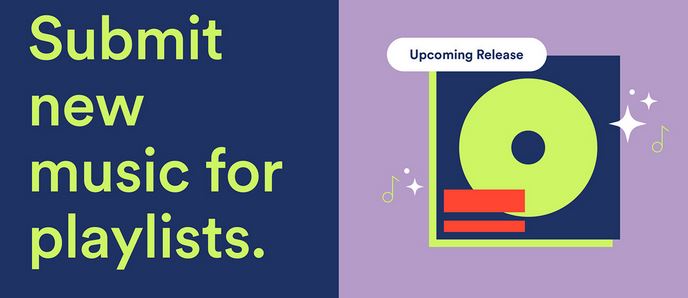 Once you have done all of the above, you are now in the best possible possition to pitch to Spotifys editorial team. Here's what you need to do.
Login to Spotify for Artists > Music > Upcoming.
Pick the 1 track that stands out and the one you think will connect the most with the listeners.
Editors love to learn about context and community. The who, what, why, when, where, and how of your track. Who made it? Why did you make it? When was it made? Where did you make it? M

ake sure the story behind your song/track is engaging

.

Be as accurate as possible with tagging the Genre, Moods, Style and Language, as this defines what playlists it could sit in.

Both editorial and algorthytmic playlists depend on good tagging.
Point out any previous success an artist has had on Spotify.
As a label or an artist manager, read through what your artists have pitched and if it lacks information, edit it and save your changes.
To give your track the best chance of getting playlisted—either editorially or algorithmically—we recommend pitching your song at least 10 days in advance of it being released.
If you get playlisted let us know via

[email protected]

and we'll share the news, good luck!

Extra Help
Fast tracking releases with less than a 3 week lead in time.
Skimming through the pitching process.
Not checking over your artists pitch to Spotify if you are a label.
Companies that offer playlist placements for a fee.
Artificial stream boosters, Spotify pull content and ban labels who do this.
FAQ's
Q: How does Cygnus Music liaise directly with Spotify staff about playlisting? A: Spotify only accept pitches via Spotify for Artists. We do however email the editorial teams at Spotify with significant press updates after your pitch has been made. We can also present high priority projects to Spotify's editorial team. These priorities can then lead on to further discussion and a meeting with Spotify. These meetings can then lead on to  a Spotify artist partnership and Spotify marketing support.
Q: How do I update Spotify after my pitch has been done? A: Providing that it's "highly significant" and we agree that it will impact on the record's performance on Spotify, we will write to the editorial team with an update. To do this complete our feature submission form and highlight this is in addition to a submission you have made.
Q: I can't see my forthcoming release in Spotify for Artists? A: If you've just submitted it to us please allow around a week for it to be delivered and fully ingested by Spotify. If your 2 weeks out and you can't see it, email us at [email protected] and we'll look in to it as a priority. If you are a featuring artist you won't be able to pitch a release, the same applies for Various Artists releases.

Q: How will I find out if I get playlisted? A: The artist will receive an email from Spotify and you'll find the release displayed on Spotify for Artists > Music > Playlists.
Q: I'm interested in a takeover of an official Spotify playlist, how does this come about? A: This happens in one of two ways, 1. We submit these requests to Spotify along with the details of any forthcoming projects, 2. Spotify reach out to us and we'll contact the label/artist asking for the various assets needed for the takeover.
Q: How do I contact a curator at Spotify? A: Anyone can pitch music through Spotify for Artists, that's the place where ALL editors go to look for new music—it's your line to contacting Spotifys editors.
Q: If placed on a Spotify playlist, how long does the song stay active on the playlist? A: This depends on a bunch of things—the update schedule of the playlist, the type of playlist, the playlist's audience, and the performance of the song within the playlist. Some playlists like #ThrowbackThursday and New Music Friday update each week with a full slate of new content. Others, like POLLEN, may update at different cadences depending on the type of playlist they are and what's best for the experience within that type of playlist (mood versus workout, etc.).