Get fans engaged & clips trending prior to worldwide release.
Drive engagement
Add support to your Spotify pitch (Editors give a high weighting  to strong social media support)

Post content on TikTok, Instrgam and Facebook whilst in an exclusive period
Get more data to submit to Cygnus Music
Social media is one of the most effective tools to get music trending and getting fans engaged. Leading the charge are TikTok, Instagram and Facebook with heaps of interactive tools for fans, artists and creators.
At Cygnus Music we added a feature to allow labels and artists to choose when they want their audio clips available on these social media libraries prior to the worldwide release date. This allows any user of TikTok, Instagram and Facebook to find and use a clip of the new track or release in their content such as TikTok sounds, Instagram Reels and more. (It's just a clip not the full release.)
The most common use case would be to simply add the 'TikTok, Insta/FB release date' to the same as the exclusive release date. This would make the release available on (for example) a 2 week exclusive on Spotify & Beatport + TikTok, Instagram and Facebook.
How to make clips available early.
When you create your new release, you'll find a date picker available for TikTok, Instagram and Facebook's 'audio-clip library'. If the release is non-exclusive, you can leave the date blank if you'd like the clips to come out on the worldwide release date. Or you can choose to make it early up to 10 days pre-release. If you've chosen an exclusive option, you can select anywhere between 10 days pre-exclusive and post-exclusive.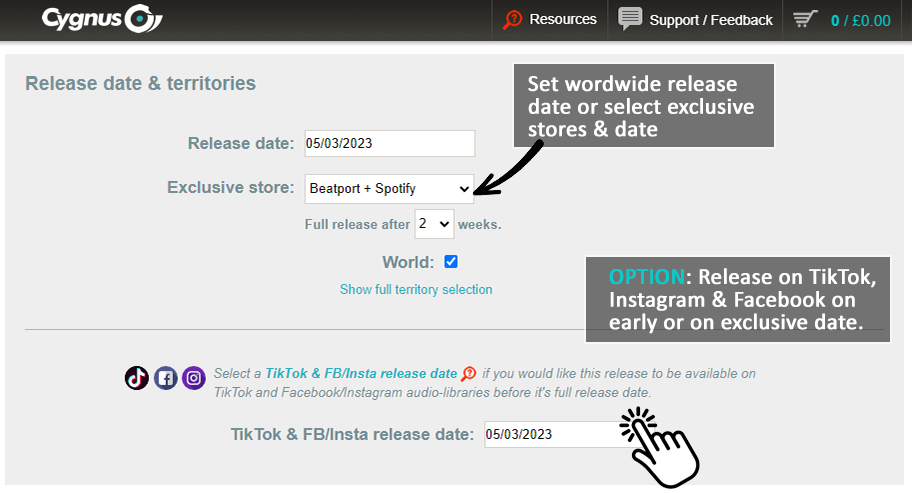 Check it's what you want.
When you come to 'submit' your release to us, you'll see the 'audio-clip library release date' in the release dates section.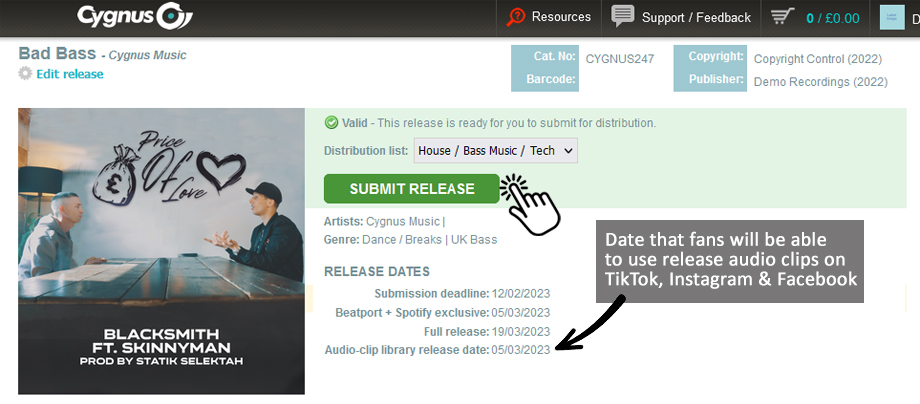 What happens.
If you haven't picked a date the clips will come out as normal on the worldwide release date. If you have picked a date, clips of each track will be searchable and useable to any one on TikTok, Instagram and Facebook on and after the date. They can be used in TikTok Sounds, Instrgram Stickers and Facebook videos.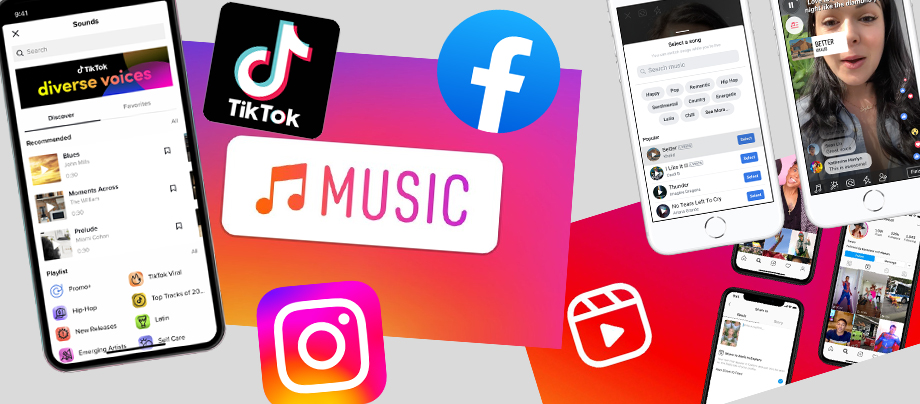 TikTok Sounds
To add a sound:
1. Tap +, on the bottom of the screen, to create a video.
2. Tap Sounds from the top of the camera screen.
3. Discover or search for a specific sound using the search bar.
4. Tap Play to preview the sound or Bookmark to save the sound.
5. Select Check to add the sound to your video.
Note: Sounds can also be added to uploaded videos in editing.
If your TikTok account is setup as a business account you won't be able to use music or sound clips in your videos. You can switch to a personal account via the "Manage Account" settings in the TikTok app.
Can't find a song on TikTok? Use Shazam. Shazam is a free app that iOS and Android users can download, and it can identify the song used in a TikTok video. You can search in Shazam while using TikTok, too. Long-press the Shazam button until it says "Auto Shazam is on," then swap to the TikTok app and play the video you want to identify. Note, the song must be out on Apple Music to retrieve Shazam result.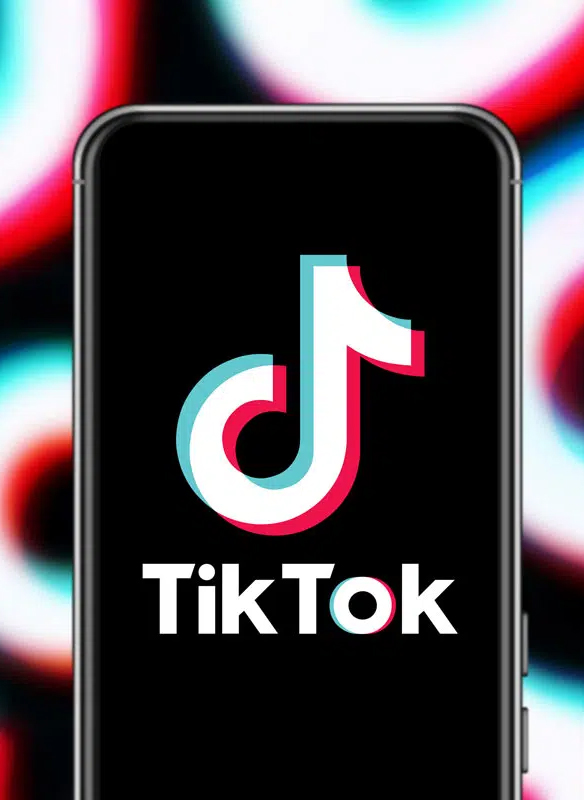 Instagram Music
Add music from Instagram
Open the Instagram app and click on the plus icon at the top of the screen.
Once you create your Story (video, photo, GIF, etc.), you can select from Instagram's music library.
To add a track to your Story, click on the Sticker button and then tap on the Music sticker.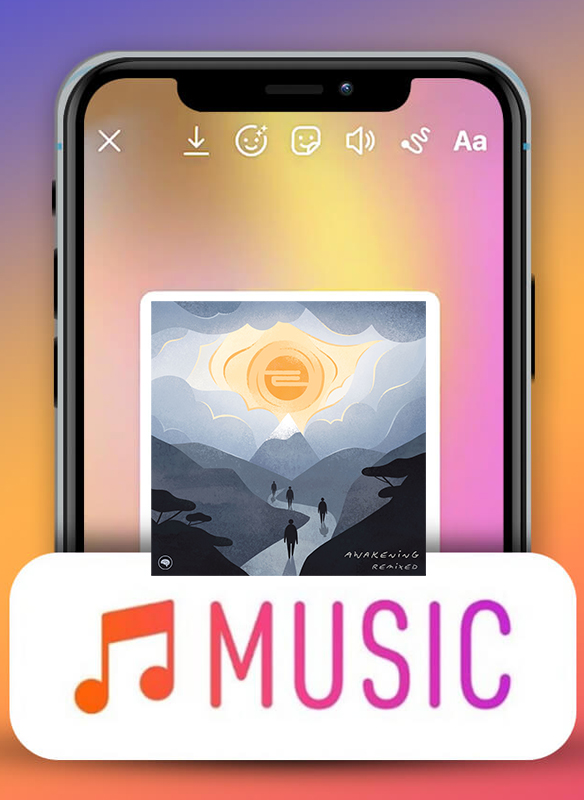 Facebook Music
Add music to your story on Facebook
Open the Facebook app for iOS or Android.
Tap Create story at the top of your Feed.
At the top of the screen, swipe to the right and tap Music.
Tap to select a song.
Drag the slider left or right to select a clip from the song, then tap Done.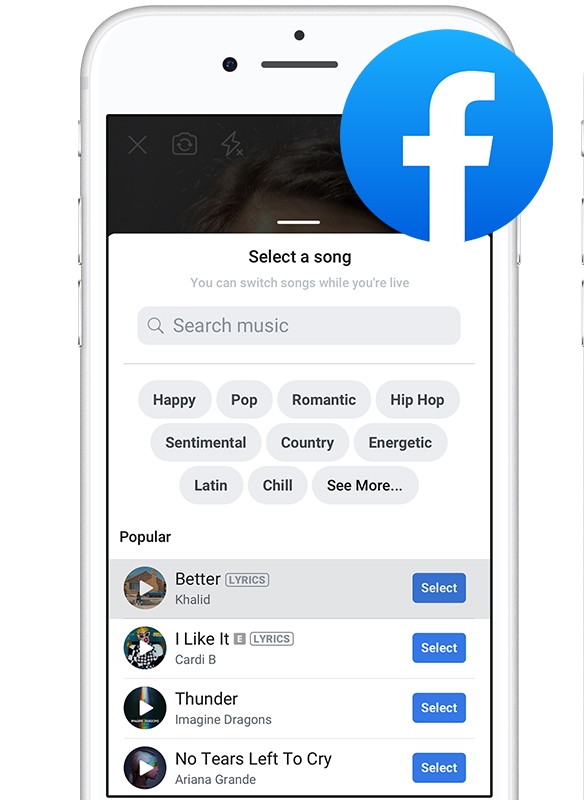 Smash Social Media
Social media took the world by storm in the late 2000s as a new wave of people discovered the endless possibilities of the internet. Marketing and promotion as we know it has changed drastically in the last few years. We have optimised the tools given to us to promote and engage more than we ever have before. Social media is now a key element in your success as a label/artist. Not only are these platforms available for us to connect with others, but they also provide engaging and exciting opportunities to promote and sell products, like your music!
Check out this article to help you get the most out of your social media presence to push your music to bigger and higher places.