Cygnus Music Spotify Exclusive

Cygnus Music is one of the only distributors offering Spotify DJ mixes to labels and artists. Whilst Spotify has not set any official guidance, we have negotiated some criteria with Spotify which will allow our clients to get DJ mixes on to Spotify.
DJ mixes are a powerful way of engaging with fans, showcasing your music catalogue and to generate significant amounts of revenue. Each track in the mix counts as 1 monetised play count.
A 30 track DJ mix played by 50,000 followers would generate 1,500,000 monetised plays!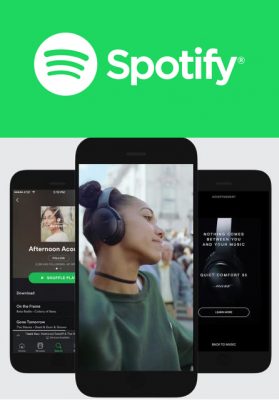 Criteria
The label

must

own or have license to all tracks in the mix.

At least 1 primary artist at release level should have a minimum of 20,000 monthly play counts and/or a minimum of 4,000 followers on Spotify

The mix must not be used on any other platform and is exclusive to Spotify
There's at least 35 seconds of dry (or unmixed) music between each track mix
You do not use the Spotify logo or their official mix branding
You can not pitch the mix to Spotify
Specification
Must include (DJ Mix or Mixed) in the release title
The mix must contain 1, 2 or 3 primary artists at release level. ie: not be Various Artists
The mix should be around 30 mins to 1.5 hour long and track lengths no less than 35 seconds
Each track must have – Mixed after the track title
Must credit all original artists at track level (composers / lyricists)
The DJ and/or MC must not appear in track level metadata unless they are part of the composition
Mixes must be discussed with a member of staff at Cygnus Music prior to being uploaded

Select the SPOTIFY ONLY distribution list upon submission



NOTE: Cygnus Music does not deliver DJ Mixes as a single audio file, unless part of an LP
Creative Ideas
If none of your artists are doing 25,000 monthly plays or have a minimum of 4,000 followers, see if you can get a guest artists to do the mix instead. It will take at least these numbers to get the mix moving on Spotify, so the bigger the artist, the more exposure your mix will get.
Consider having 3 primary artists. Collaboration is key on Spotify! Consider having two artists go back to back in the mix, you'll get the reach of both of their followers. You can even have an MC, singer or vocalist on the mix.
You can include unreleased tracks or dubs in the mix if you own the rights. This is a great way to drive interest in forthcoming music and getting clips of forthcoming music to fans in advance of a full release. 
EXAMPLES OF DJ MIXES BELOW – CLICK ON IMAGE TO OPEN MIX